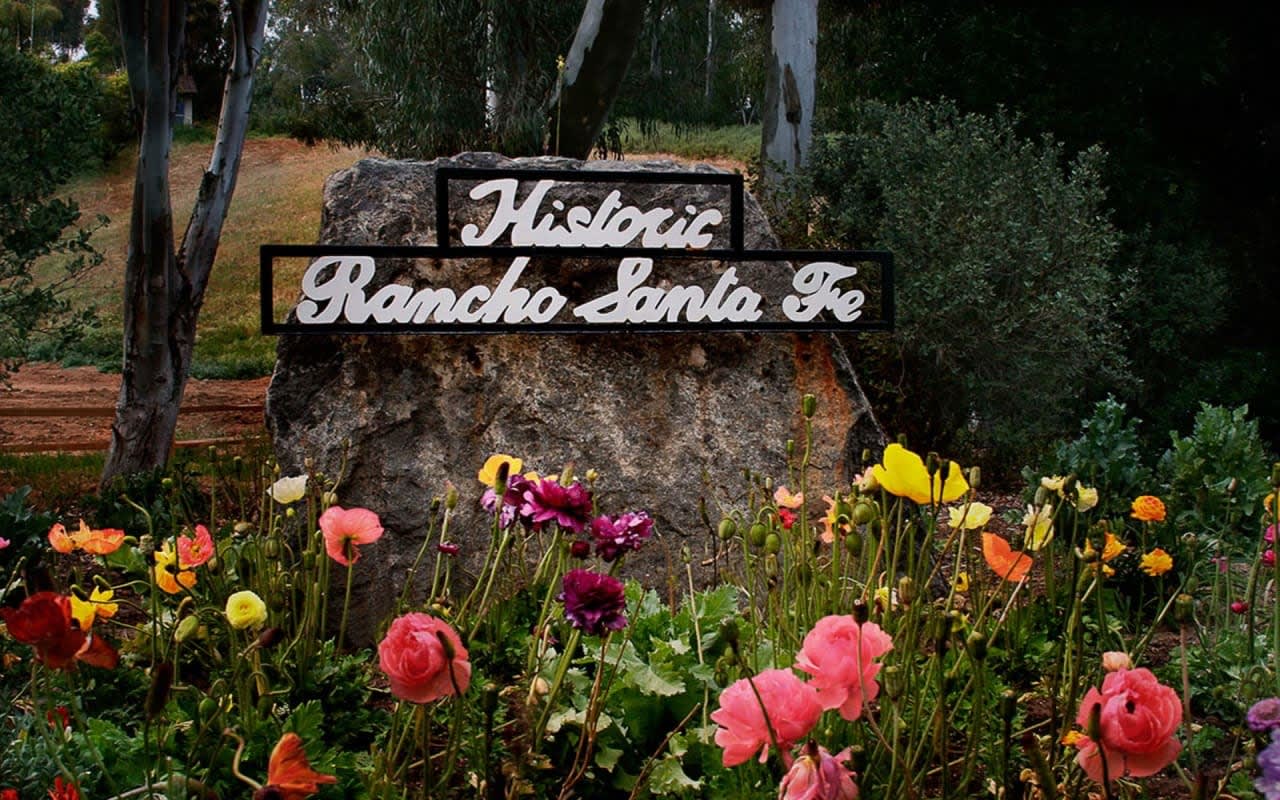 Historic Rancho Santa Fe was initially developed in 1922 as a planned community of country estates on 6,200 acres by the Santa Fe Land Development Company. In 1921, architect Lilian Rice was chosen to develop the community's master plan, while constructing the village center, as well as several homes. In 1923, the RSF Inn was constructed in the Spanish Revival Style and has since been owned by local families since 1940.
The RSF Golf Club is the centerpiece of the historic and prestigious community. Golf Membership is available by virtue of property ownership in the Covenant. Designed by Max Behr, and opened for play in 1929. From 1937 to 1947, Bing Crosby hosted a golf tournament known as the "Bing Crosby Clambake" at the RSF Golf Club.
Rancho Santa Fe Elementary School District is a public school district and it consists of only one site, R. Roger Rowe School, which comprises a public elementary school (K–5) and a public middle school (6–8). In 1989, "The Covenant" of Rancho Santa Fe was registered as California Historical Landmark #982 for its status as a historic planned community.